Send a virtual postcard from Florence
The famous typical products in the World
Piazza della Signoria
Gift Ideas,Best Italian Extra Virgin Olive Oil and an original Italian Chef Apron
Benvenuto Cellini - Perseo (Firenze, Piazza della Signoria, 1545-55)

The bronze statue of Perseus by Benvenuto Cellini shows the mythical Greek hero holding his sword in his right hand and holding up triumphantly the Medusa's decapitated head in his left. The well-proportioned muscular body of Perseus stands poised on the right leg. Perseus is subdued, holding back his emotions. Blood is gushing from the head and the neck of the dead Medusa. The richly decorated marble pedestal, equally by Cellini, shows four graceful bronze statuettes of Jupiter, Mercurius, Minerva and Danaë. The bas-relief on the pedestal, representing Perseus freeing Andromeda, is a copy of the one in Bargello.
Benvenuto Cellini worked almost ten years on this bronze (1545-1554). His wax design was immediately approved by Cosimo I de' Medici. He met numerous difficulties which, according to his autobiography, almost brought him to the brink of death. The casting of this bronze statue was several times unsuccessful. When attempting again, the melting furnace got overheated, spoiling the casting of the bronze. Cellini gave orders to feed the furnace with his household furniture and finally with about 200 pewter dishes and plates, and his pots and pans. This caused the bronze to flow again. After the bronze had cooled, the statue was miraculously finished, except for three toes on the right foot. These were added later.

Benvenuto Cellini's Perseus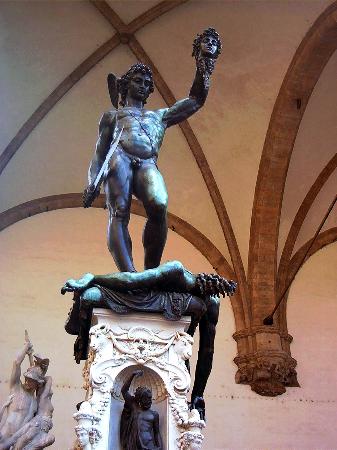 Benvenuto Cellini's Perseus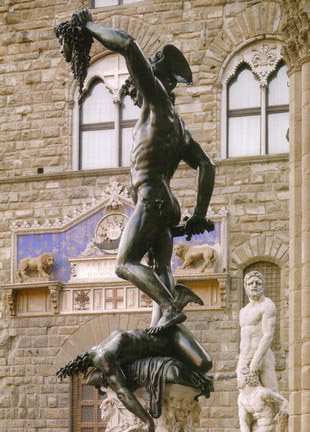 | | | | |
| --- | --- | --- | --- |
| | | Benvenuto Cellini - Perseo (Firenze, Piazza della Signoria, 1545-55) | Benvenuto Cellini - Perseo (Firenze, Piazza della Signoria, 1545-55) |
| | | | |
Things to Know in Florence Things to see in Florence Things to Try in Florence Things to Experience in Florence Florence Itineraries Shopping in Florence
Italy virtual tours
Your free Italy Virtual Tours
Dear Friends,
Welcome to Italy safe Holiday, FREE Virtual Tours of Rome and Italy! We will take you to all the famous monuments of Italy, tell you about Italian history and legends, and share with you the best deals on hotels and restaurants. Also, discover the most famous shops, and learn all kinds of priceless Italy travel tips. We hope you come back and visit us often, as our 'Virtual Trips' are updated regularly!
Italy is geographically divided into 20 regions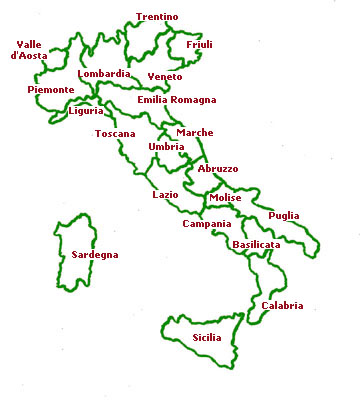 SEND US YOUR EXPERIENCES OF TRIP THE BEAUTIFUL THINGS TO BE RECOMMENDED AND THOSE NEGATIVE PROMOTE YOUR CITY POINT OUT US THE THINGS TO SEE THE PLACES WHERE TO GO TO EAT WITHOUT TAKING CHEATS WHICH ARE THE 10 MONUMENTS ABSOLUTELY TO SEE IN ITALY FOR YOU?
Custom Search