Send a virtual postcard from Florence
The famous typical products in the World
FLORENCE ITINERARIES
Church of Orsanmichele
Orsanmichele is a church in the Italian city of Florence. The building was constructed on the site of the kitchen garden of the monastery of San Michele. Located on the Via Calzaiuoli in Florence, the church was originally built as a grain market in 1337 by Francesco Talenti, Neri di Fioravante, and Benci di Cione. Between 1380 and 1404 it was converted into a church used as the chapel of Florence's powerful craft and trade guilds. On the ground floor of the square building are the 13th century arches that originally formed the loggia of the grain market. The second floor was devoted to offices, while the third housed one of the city's municipal grain storehouses, maintained to withstand famine or siege. Late in the 14th century, the guilds were charged by the city to commission statues of their patron saints to embellish the facades of the church. The sculptures seen today are copies, the originals having been removed to museums (see below).

Things to Know in Florence Things to see in Florence Things to Try in Florence Things to Experience in Florence Florence Itineraries Shopping in Florence
Italy virtual tours
Your free Italy Virtual Tours
Dear Friends,
Welcome to Italy safe Holiday, FREE Virtual Tours of Rome and Italy! We will take you to all the famous monuments of Italy, tell you about Italian history and legends, and share with you the best deals on hotels and restaurants. Also, discover the most famous shops, and learn all kinds of priceless Italy travel tips. We hope you come back and visit us often, as our 'Virtual Trips' are updated regularly!
Italy is geographically divided into 20 regions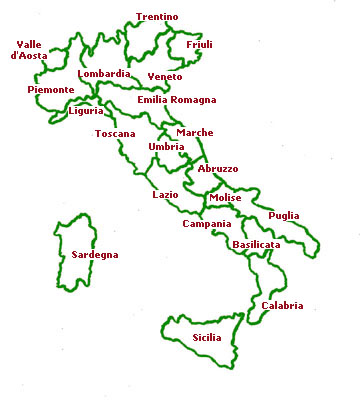 SEND US YOUR EXPERIENCES OF TRIP THE BEAUTIFUL THINGS TO BE RECOMMENDED AND THOSE NEGATIVE PROMOTE YOUR CITY POINT OUT US THE THINGS TO SEE THE PLACES WHERE TO GO TO EAT WITHOUT TAKING CHEATS WHICH ARE THE 10 MONUMENTS ABSOLUTELY TO SEE IN ITALY FOR YOU?
Custom Search