FLORENCE ITINERARIES
Giotto 's Bell Tower
Giotto's Campanile was erecyed on line with the facade of the Cathedral and enriched with white, pink and green marble. It is 84,75 meters in height and has a staircase with 416 steps. It is a splendid example of Florentine Gothic architecture, on a square base with solid side pillars. It was begun by Giotto in 1334, who completed the first zone. After his death(1337) it was continued by his pupil Andrea Pisano who worched on the two upper stories with the beatiful mullioned windows. In 1348 he was succeded by Talenti who finished it in 1359.

Visualizzazione ingrandita della mappa
Florence is one of the most popular travel cities in Italy and holds many attractions for the tourist. Florence, a Renaissance city in the heart of Tuscany, has some of Italy's best museums, beautiful cathedrals and churches, and interesting streets and squares with elegant buildings and shops.
Here are the top attractions tourists want to see. Most of them lie in Florence's compact centro storico (The Centro Storico is the historical center of an Italian city).
Things to Know in Florence Things to see in Florence Things to Try in Florence Things to Experience in Florence Florence Itineraries Shopping in Florence
Italy virtual tours
Your free Italy Virtual Tours
Dear Friends,
Welcome to Italy safe Holiday, FREE Virtual Tours of Rome and Italy! We will take you to all the famous monuments of Italy, tell you about Italian history and legends, and share with you the best deals on hotels and restaurants. Also, discover the most famous shops, and learn all kinds of priceless Italy travel tips. We hope you come back and visit us often, as our 'Virtual Trips' are updated regularly!
Italy is geographically divided into 20 regions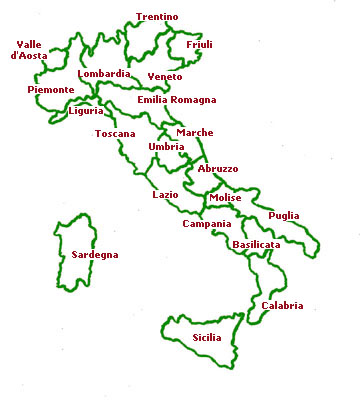 SEND US YOUR EXPERIENCES OF TRIP THE BEAUTIFUL THINGS TO BE RECOMMENDED AND THOSE NEGATIVE PROMOTE YOUR CITY POINT OUT US THE THINGS TO SEE THE PLACES WHERE TO GO TO EAT WITHOUT TAKING CHEATS WHICH ARE THE 10 MONUMENTS ABSOLUTELY TO SEE IN ITALY FOR YOU?
Custom Search