FILIPPO BRUNELLESCHI

Cupola di Santa Maria del Fiore, 1420-36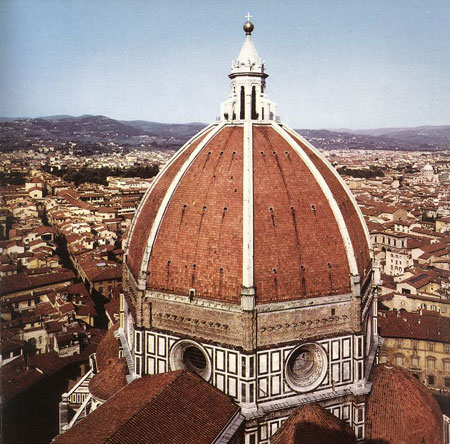 The principal buildings and works designed by Brunelleschi or which included his involvement:
Dome of the Cathedral of Florence (1419-1436)
Ospedale degli Innocenti (1419-ca.1445)
Basilica di San Lorenzo di Firenze (1419-1480s)
Palazzo di Parte Guelfa (1420s-1445)
Sagrestia Vecchia, or Old Sacristy of S. Lorenzo (1421-1440)
Santa Maria degli Angeli: unfinished (begun 1434)
The lantern of the Florence Cathedral (1436-ca.1450)
The exedrae of the Florence Cathedral (1439-1445)
Santo Spirito di Firenze (1441-1481)
Pazzi Chapel (1441-1460s)


Things to Know in Florence Things to see in Florence Things to Try in Florence Things to Experience in Florence Florence Itineraries Shopping in Florence
Italy virtual tours
Your free Italy Virtual Tours
Dear Friends,
Welcome to Italy safe Holiday, FREE Virtual Tours of Rome and Italy! We will take you to all the famous monuments of Italy, tell you about Italian history and legends, and share with you the best deals on hotels and restaurants. Also, discover the most famous shops, and learn all kinds of priceless Italy travel tips. We hope you come back and visit us often, as our 'Virtual Trips' are updated regularly!
Italy is geographically divided into 20 regions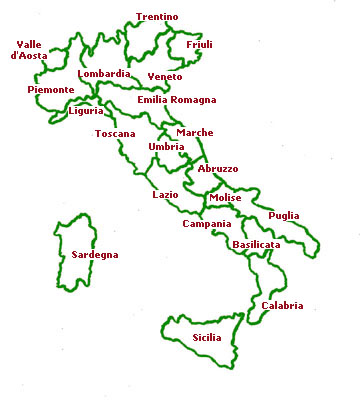 SEND US YOUR EXPERIENCES OF TRIP THE BEAUTIFUL THINGS TO BE RECOMMENDED AND THOSE NEGATIVE PROMOTE YOUR CITY POINT OUT US THE THINGS TO SEE THE PLACES WHERE TO GO TO EAT WITHOUT TAKING CHEATS WHICH ARE THE 10 MONUMENTS ABSOLUTELY TO SEE IN ITALY FOR YOU?
Custom Search